Roses
Sending roses is always a special occasion. Roses are the traditional, go-to romantic gift. They are also a one of the most popular and recognized flowers in the world.
No matter who you want to send flowers to, roses are a perfect choice. Send red roses for romance, white roses for respect, and yellow roses for friendship. Whatever rose you choose to send, The Wildflower in Palisade can help you!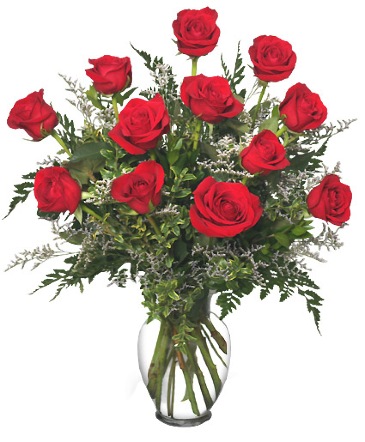 Classic Dozen Roses
Red Rose Arrangement
This vase of brilliant red roses is an elegant and natural way to say, "I love you." Truly a classic for a reason, these dozen roses will turn the romance all the way up! Call our shop or order online today! Standard- 1 dozen Deluxe- 18 Roses Premium- 2 dozen
Shown at $79.99
CLASSIC DOZEN ROSES
RED ROSE ARRANGEMENT
Classic Urn Vase &nbsp, Foliage: Leather Leaf, Myrtle&nbsp &nbsp, Red Roses&nbsp &nbsp, Misty Blue Limonium.
This vase of brilliant red roses is an elegant and natural way to say, "I love you." Truly a classic for a reason, these dozen roses will turn the romance all the way up! Call our shop or order online today! Standard- 1 dozen Deluxe- 18 Roses Premium- 2 dozen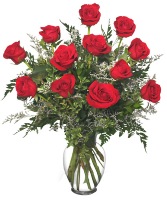 $79.99
$129.99
$159.99
Shown at $79.99
Shown at $79.99

CLASSIC DOZEN ROSES

RED ROSE ARRANGEMENT

Classic Urn Vase &nbsp, Foliage: Leather Leaf, Myrtle&nbsp &nbsp, Red Roses&nbsp &nbsp, Misty Blue Limonium.

This vase of brilliant red roses is an elegant and natural way to say, "I love you." Truly a classic for a reason, these dozen roses will turn the romance all the way up! Call our shop or order online today! Standard- 1 dozen Deluxe- 18 Roses Premium- 2 dozen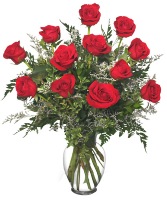 $79.99
$129.99
$159.99
Shown at $79.99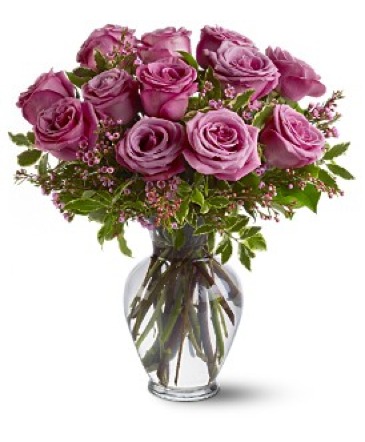 Adoration and enchantment, with a dash of regal majesty - the lavender rose says it all. With tone-on-tone accents, this luxurious dozen offers a striking, yet softly feminine, floral bouquet for any occasion. Standard- 1 Dozen Deluxe- 18 Roses Premium- 2 Dozen
Shown at $79.99
LAVENDER ROSES
FRESH
Adoration and enchantment, with a dash of regal majesty - the lavender rose says it all. With tone-on-tone accents, this luxurious dozen offers a striking, yet softly feminine, floral bouquet for any occasion. Standard- 1 Dozen Deluxe- 18 Roses Premium- 2 Dozen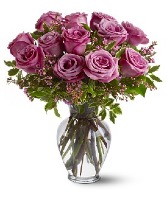 $79.99
$129.99
$159.99
Shown at $79.99
Shown at $79.99

LAVENDER ROSES

FRESH

Adoration and enchantment, with a dash of regal majesty - the lavender rose says it all. With tone-on-tone accents, this luxurious dozen offers a striking, yet softly feminine, floral bouquet for any occasion. Standard- 1 Dozen Deluxe- 18 Roses Premium- 2 Dozen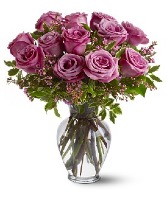 $79.99
$129.99
$159.99
Shown at $79.99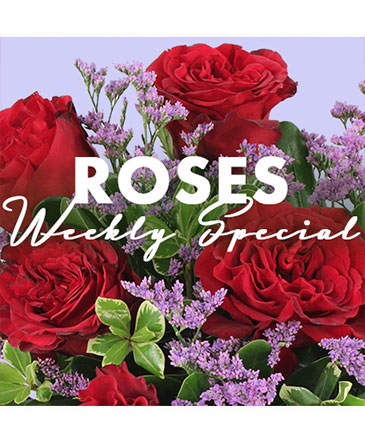 Rose Special
Designer's Choice
For a floral gift that says it all, send our Weekly Special Rose arrangement to someone you love! Perfect for celebrating a bond between you and your loved one, these flowers will have them feeling truly appreciated. Brighten their day with a bouquet of fresh roses just to see them smile. Half a Dozen Roses and accents
ROSE SPECIAL
DESIGNER'S CHOICE
For a floral gift that says it all, send our Weekly Special Rose arrangement to someone you love! Perfect for celebrating a bond between you and your loved one, these flowers will have them feeling truly appreciated. Brighten their day with a bouquet of fresh roses just to see them smile. Half a Dozen Roses and accents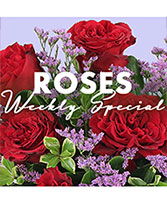 $59.99
ROSE SPECIAL
DESIGNER'S CHOICE
For a floral gift that says it all, send our Weekly Special Rose arrangement to someone you love! Perfect for celebrating a bond between you and your loved one, these flowers will have them feeling truly appreciated. Brighten their day with a bouquet of fresh roses just to see them smile. Half a Dozen Roses and accents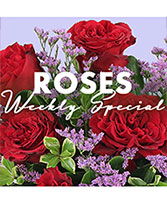 $59.99